Katherine I. Martin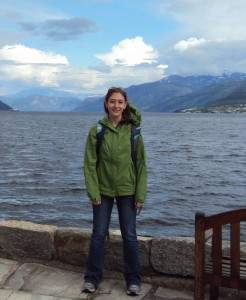 Former Graduate Student
Associate Professor
Department of Linguistics
Southern Illinois University Carbondale
Email: martinki AT siu DOT edu
I received my B.A. in Brain, Behavior, and Cognitive Science from the University of Michigan in 2009, followed by an M.A. in Applied Linguistics and a TESOL Certificate from the University of Pittsburgh in 2011. I received my Ph.D. in Applied Linguistics from the University of Pittsburgh in 2015. My dissertation examined bottom-up literacy skills (such as phonological awareness, orthographic knowledge, and decoding) in speakers of English as a second language (ESL) by learners from first languages with varying writing systems (French, Hebrew, and Mandarin Chinese). My goal with this work has been to understand how basic English literacy skills may be impacted by first language literacy in an alphabet vs. a consonant-based segmental writing system (Hebrew) vs. a character-based writing system (Mandarin Chinese).
I continue to work on these issues, and also on questions related to: the role of cognitive individual differences in second language (L2) learning; the nature of phonological knowledge and memory and their role in language learning and use; morphological knowledge in L2 learners; spelling development in L2 learners of varying languages (Korean, Japanese, Mandarin Chinese, English); and ESL teacher education, knowledge, and pedagogical beliefs. I mainly use behavioral data, classroom data, surveys, and some corpus analysis to conduct my research.
I am currently an associate professor in the department of linguistics at Southern Illinois University. In my free time, I enjoy hiking, reading fiction, traveling, and exploring the wineries local to southern Illinois. I am also an avoid sports fan, especially for college football.